Jesus, Muhammad and the Goddess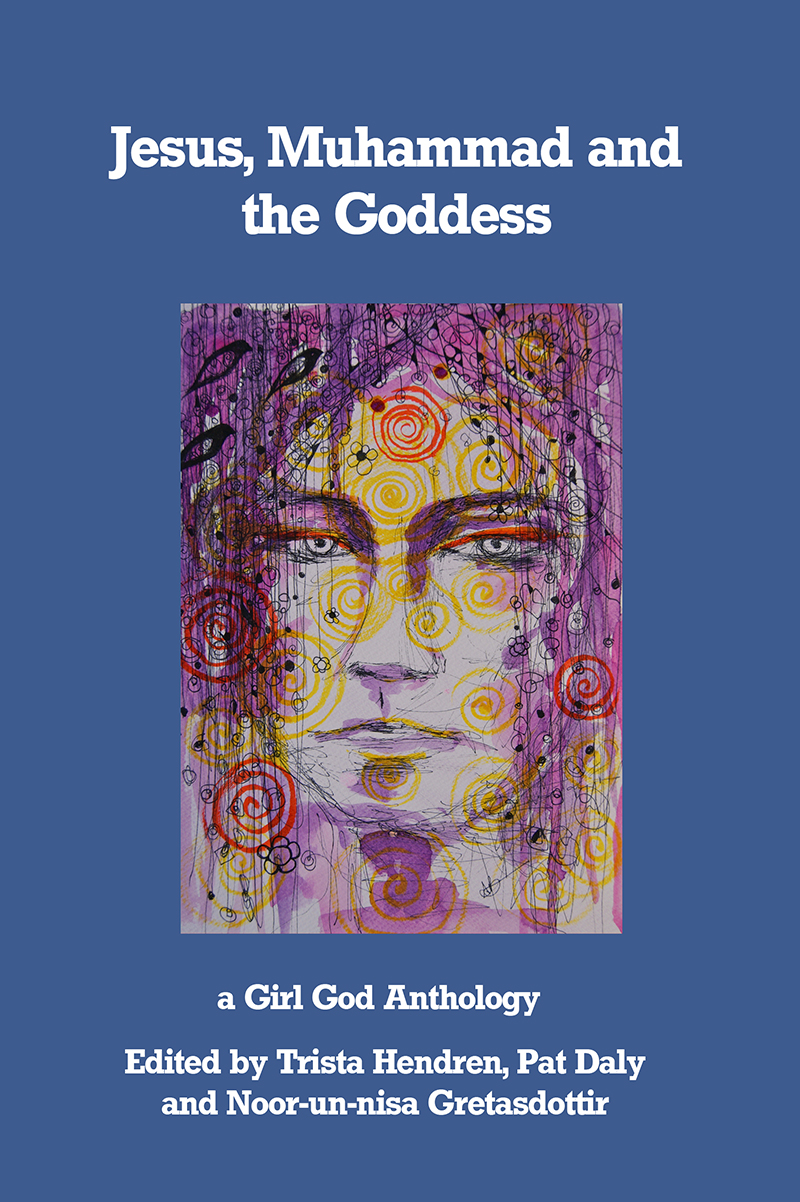 35 International contributors reflect on finding Goddess within (and without)
Christianity and Islam.
"By altering tradition -- and amending the translation from the (now) traditional "He" to "She" -- does the collective consciousness of the Ummah shift?
Do we authentically reclaim The Divine Feminine inside Allah that was acknowledged 1400 years ago?
Do we eliminate the neo-patriarchal paradigm that infects the Islam of our "modern" era?" -Shahla Khan Salter
Contributors include:
Dr. Amina Wadud, Andrew Gurevich, Anna Ruiz, Bonnie Odiorne, Ph.D., Carol P. Christ, Ph.D., Dominique Christina, Donna Snyder, Glenys Livingstone, Ph.D., Helen Hye-Sook Hwang, Ph.D., Rev. Dr. Karen Tate, Kelly Stewart Hall, Kim Mohiuddin, Laurence Galian, Liona Rowan, Lisa Artis, Marianne Widmalm, Marilyn McFarlane, Mary Petiet, Mary Saracino, Monette Chilson, Nano Boye Nagle, Nicola O'Hanlon, Noor-un-nisa Gretasdottir, Patty Kay, Penny-Anne Beaudoin, Poet on Watch, Rachael Patterson, Shahla Khan Salter, Shehnaz Zindabad, Susan Klahr, Susan Morgaine, Susannah Gregan, Tamara Albanna,
Trista Hendren, Vanessa Rivera de la Fuente, Victoria A. Brownworth and Wynn Manners.
Edited by Trista Hendren, Pat Daly and Noor-un-nisa Gretasdottir.
Cover Art by Arna Baartz

U.S./Europe

Outside of U.S./Europe