Embodied Education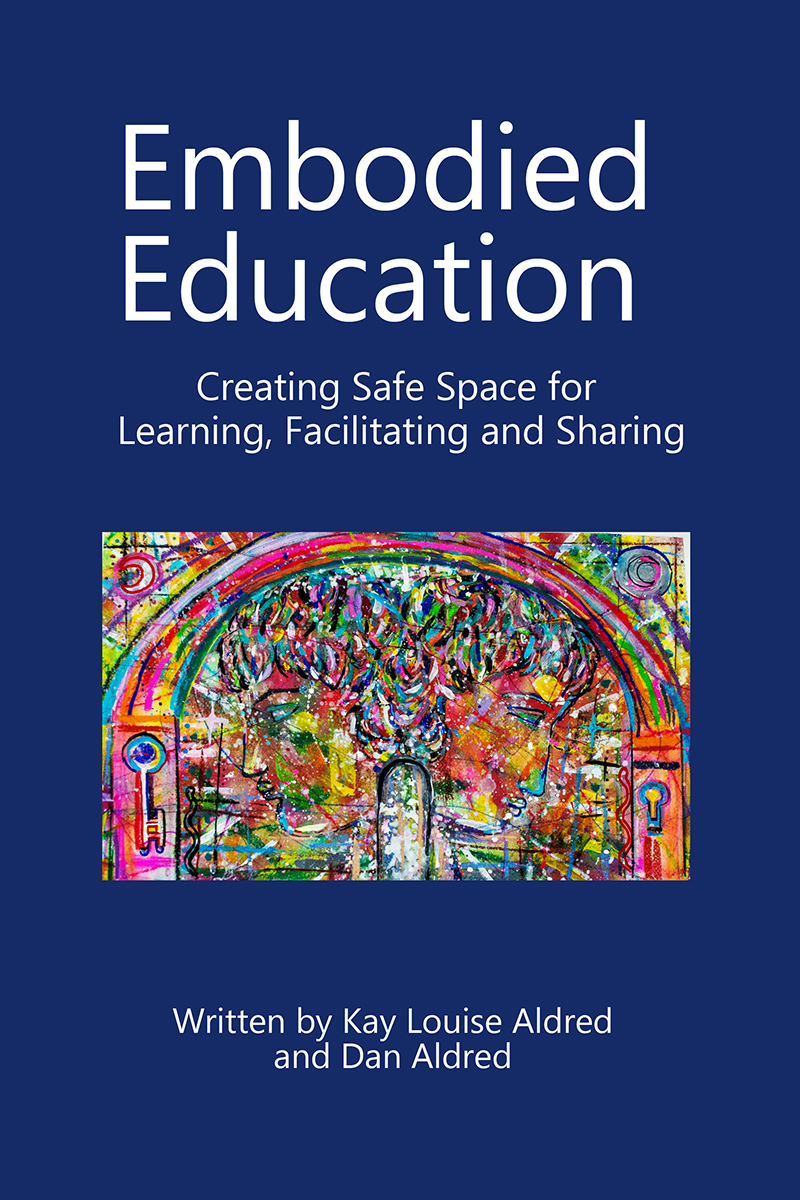 Embodied Education is a vision for an educational paradigm based on wellbeing, co-regulation and creativity, which advocates for body-first, relational and embodiment approaches in organisations and communities.
The aim of this book is to support a shift in culture, towards an embodied, holistic model of teaching and learning , by raising awareness, sparking curiosity and suggesting alternatives and solutions.
Embodied Education champions the creation of organisations and spaces which are trauma-informed and neurodivergent, sensory and nervous system friendly - spaces which celebrate and encourage individuality, divergence and innovation, alongside exploration, discovery and imagination.
This is a way of teaching and learning in which intuition, in addition to metacognition and critical thinking, are all go-to points of reference and gut instinct, the knowing located within the body, is honoured.

Who is this manual for?
This manual is for:
· Anyone who holds space, one-on-one or in a group setting.
· Anywhere space holding, facilitation, education or learning takes place.
· Anywhere information is exchanged.
This includes (but isn't limited to) the following venues and arenas: schools, universities, youth work, teaching, home-schooling, unschooling, health and social care services, wellness, women's circles, men's groups, self-development, night classes, befriending services, charities, social justice, parenting, holistic health and therapeutic settings, religion and spiritual spaces.
The information and approaches in this book can be used by an individual, a group or a whole organisation.

"This is the most inspiring and exciting book I have ever read on education and facilitation.
The Aldreds are proposing a much needed revolution in education; one that is body first, relational and heart-led. Their focus on embodiment, wellbeing, co-regulation and creativity is exactly what is needed for our complex world today.
The synergy of neurotypical and neurodivergent perspectives provides a radical pedagogy and facilitation approach suitable for all kinds of learners.
Everyone will benefit from their embodied approach, especially the invaluable information on trauma, stress and regulating the nervous system.
The extensive expertise and experience of Kay and Dan, as educators, shines through, as does their passion, wisdom and massive spirit of service.
This is a groundbreaking book, with a powerful vision and curriculum, in direct contrast to the outdated and energy draining curriculum most school children have to endure on a daily basis. I will personally send a copy to the UK Secretary of State for Education to influence education policy in my own country.
I urge every teacher, parent and facilitator to read this book to enable the much needed change, both within and outside the formal education system.
It will also inspire those who are home schooling and facilitating within a wide range of contexts. This is the book I have been waiting for to refresh and further inform my own teaching and coaching. I first completed my teacher training in 1980 and I have read and experimented extensively within education and pedagogy ever since.
I place this book on a par with the best educational books ever written. Especially ones that challenge the status quo and offer a radical, workable, wise and significant alternative. An extraordinary contribution to the world of learning."
-Dr Lynne Sedgmore CBE, Former secondary school teacher, college lecturer and college Principal. Previous CEO of the Centre of Excellence in Leadership. Author and tutor of Goddess Luminary Leadership Wheel, and Presence Activism (to be published in 2024).
"This courageous book is a primer for these times. I want every educator, and every student, to have access to these resources. Having just created MA and PhD curricula, I have taken the concepts of somatic, embodied education expressed in this book to heart.
This book is a fundamental orientation towards any pedagogy or wisdom transmission. This is a time when we need mentors to be strong, real and present and to win the respect of their students who crave guidance and who cannot be deceived. We need the real thing, and this book has it."

-Stephanie Mines, PhD, Author of The Secret of Resilience. Developer of Regenerative Health for A Climate Changing World, Fellow of the Planetary Health Lab of the University of Edinburgh
"Kay's work on understanding regulation has been hugely influential in my work, and I'm excited to see Kay and Dan translate this learning for education settings.
Embodied Education provides an accessible overview to important theory, and practical exercises to support this learning to be applied.
Understanding the nervous system and supporting regulation is the 'missing piece' for many neurodivergent people, whose dysregulation is misunderstood and met with behavioural interventions.
I'm delighted to be able to recommend this book to educators, as it provides insight and alternative approaches that will support connection, safety, and improved outcomes that can be transformative for both practitioners and the young people they support."
-Jill Corbyn, Founder and Director of Neurodiverse Connection and the lead author on the co-produced 'It's Not Rocket Science' report into inpatient sensory environments and LGA paper 'Supporting autistic flourishing at home and beyond: considering and meeting the sensory needs of autistic people in housing'.
"Reading from the lens of peace and conflict resolution, Embodied Education is such a deep and considered manual that would be invaluable for trainers working in either post conflict communities, or with refugee communities who have experienced the unimaginable. By placing the body and trauma informed methodologies at the heart of the learning practice - this manual offers many keys to unlock learning for people who are keen to rebuild and learn but need safe space and an embodied practice to do so. The artwork is incredible too!"
-Dr Sarah Alldred, PhD in Peace Studies and Conflict Resolution (2003),. Currently the Head of International Partnership, The Co-operative College, Manchester.
Scheduled Publication: September, 2023

Pre-order: