The Creative Warrior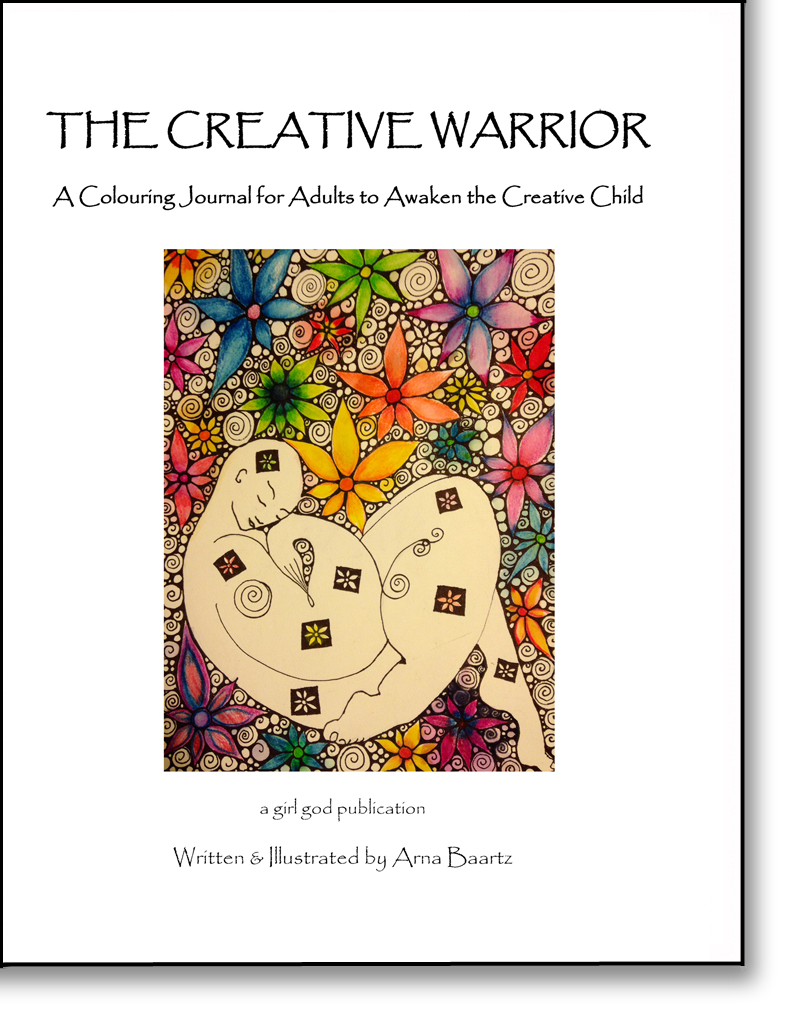 The Creative Warrior is so much more than an ordinary colouring in book; it is a journey of personal empowerment. This book has been designed to awaken your inner creative being and gently connect you with your most satisfying and creative self.

The Creative Warrior blossoms with encouraging quotes, numerous colouring sheets of unique images, suggestions, activities and insightful thoughts.

You will benefit on many levels from exploring this colouring journal for awakening the creative child. When used daily, The Creative Warrior propels you mindfully into a very happy place!

Please note: Each of the images in The Creative Warrior have been especially created by the artist with the intention of delivering the essence of true love and triggering a healing response as you colour.

This book is dedicated to every child who has been made to feel their marks are not good enough.

Praise for The Creative Warrior
"I need no excuse to reach for the felt tip pens and now I get to colour in the work of one of my favourite artists while exploring + healing myself, my creativity + my inner child in this book, The Creative Warrior.

What Arna offers in these pages are a permission slip to play, to make mistakes and to celebrate your right to make a mark. Warning: once you let Arna and this book awaken your creative child, if you're anything like me, you'll find you will want to colour outside the lines on the page + in life too!" 
-Lisa Lister, author of Code Red + Love Your Lady Landscape

"The Creative Warrior is an extraordinary combination of fiercely exuberant joy and gentle, compassionate affirmation. From the opening "Letter to your Inner Child", I felt my own creative soul nurtured and encouraged, and the desire to pass the affirmation on to every one I know. This is a healing, expansive work, that will surely touch everyone in a positive way, who engages with it. The quotations are unreservedly emancipating and the interactive tasks joy-filled and liberating.
People in every situation and of every age - from pre-schooler to pensioner - will be inspired and enhanced by this book. Prepare to unlock the doors of your creative cages and fly free!"
–Ruth Calder Murphy, Author of Spirit Song and Wings of a Thousand Tigers
"Hand in hand with your inner child, The Creative Warrior invites you into the transformative world of play, joy and whimsy. Be ready to be delighted and empowered as you add color and embellishments to Arna Baartz's stunning, evocative images, and gently guided in your artistic self-discovery through inspirational quotes, creative inquiries and suggested activities. A magical adventure of reclaiming your own creative warrior awaits you!" -Karen Clark, author of Tale of the Lost Daughter
"The Creative Warrior is a grown woman's whimsical playground. To enjoy this magical eye-feast of a coloring journal, all you need are some colored pencils or paints, an open heart and a soft ear for your inner child."
-Dawn Gifford, author of Sustainability Starts at Home: How to Save Money While Saving the Planet
U.S./Europe
Outside U.S./Europe