2017 Calendar is sold out - come back next fall!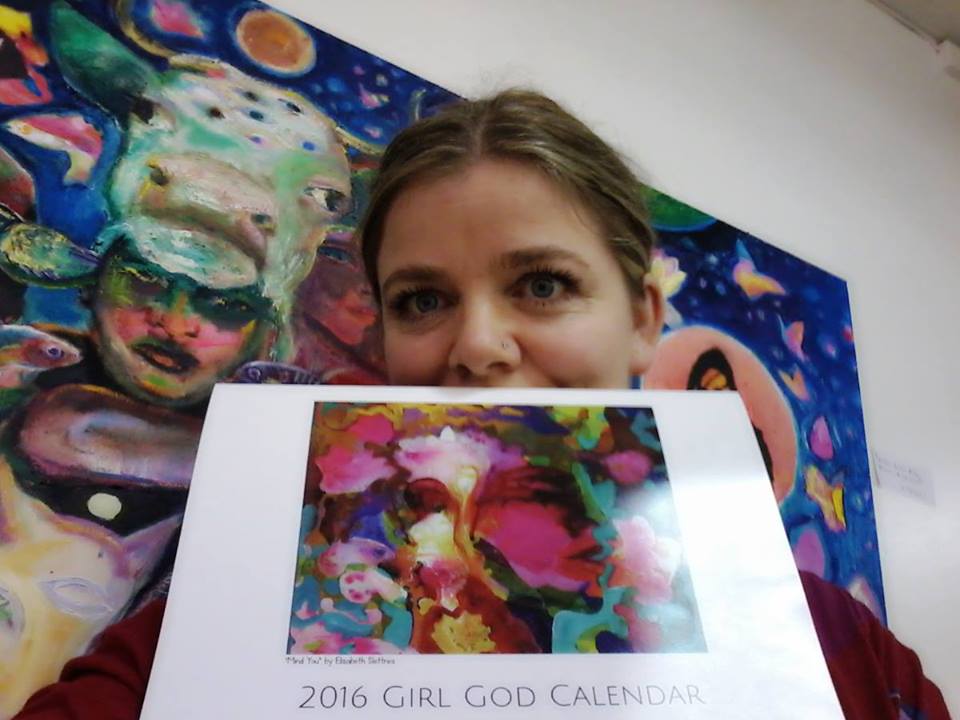 The 2017 Calendar features beautiful art by Elisabeth Slettnes, Arna Baartz, Danielle Boodoo-Fortune, Jassy Watson, Lucy Pierce, Liba Waring Stambollion, Ruth Calder Murphy, Sarah Zambiasi, Asia Morgenthaler, Liz Darling, Sherry Dooley and Sudie Rakusin paired with inspiring quotes for women.

We will no longer be offering our Girl God calendar.

If we are ever to reverse patriarchal thought, we much reach to the roots of our oppressions. The brilliance of patriarchy is that it is so subliminal and insidious. Until reading Hwang's Mago Almanac, I had never given much thought to the patriarchal calendar – even though I have produced one for 5 years – aside from my growing annoyance of trying to incorporate the moon phases into a more "traditional" calendar. I have come to realize the idiocy of trying to incorporate liberation for women into a completely patriarchal idea. For this reason, I will stop producing my Girl God calendar, and direct others toward the Mago calendar. As Audre Lorde wrote, "the master's tools will never dismantle the master's house." We need that house dismantled, yesterday! Let our calendars and other intentions echo that thought. Our calendars shape our days and our very lives. Let us begin the process of weeding out every single thing that blinds us to our power and path to liberation. -Trista Hendren,