The Girl God - Purchase all the books for $100!
"Want to change the world in one generation? Every parent should read and share The Girl God with their children... and with their hurting inner child. It is full of stunning artistic illustrations by artist Elisabeth Slettnes. Both have collaborated in this extraordinary gift to humanity. A true masterpiece!" ~Vrinda Puja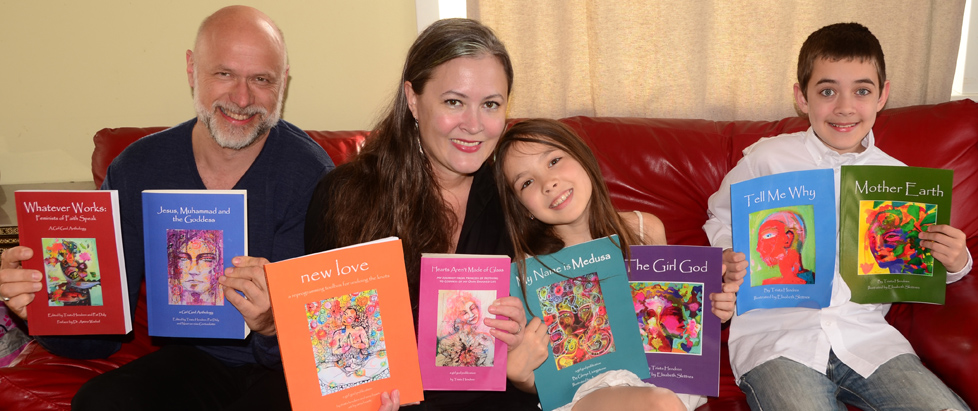 Purchase all of The Girl God Books for $100!*

Includes: The Girl God, Mother Earth, Tell Me Why, My Name is Medusa, Whatever Works, Jesus, Muhammad and the Goddess and Hearts Aren't Made of Glass.

Please note Hearts Aren't Made of Glass will be shipped when all pre-orders are mailed this summer.

*Plus Shipping - charges are according to location.
U.S. Orders
International Orders