Girl God Books
Summer Reading Bundle

For a limited time, you can purchase the Medusa, Boudicca and Morrigan anthologies for $ 30!
(Half-off the regular price.)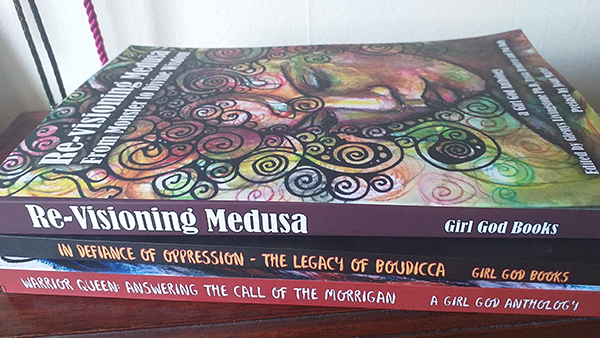 Order:
Due to multiple requests, I will now offer many of my books in PDF format.
You can also purchase them together for a discounted rate. PDF's will be emailed
within 48 hours. Check your spam box if you do not see your order come through.
PDFs